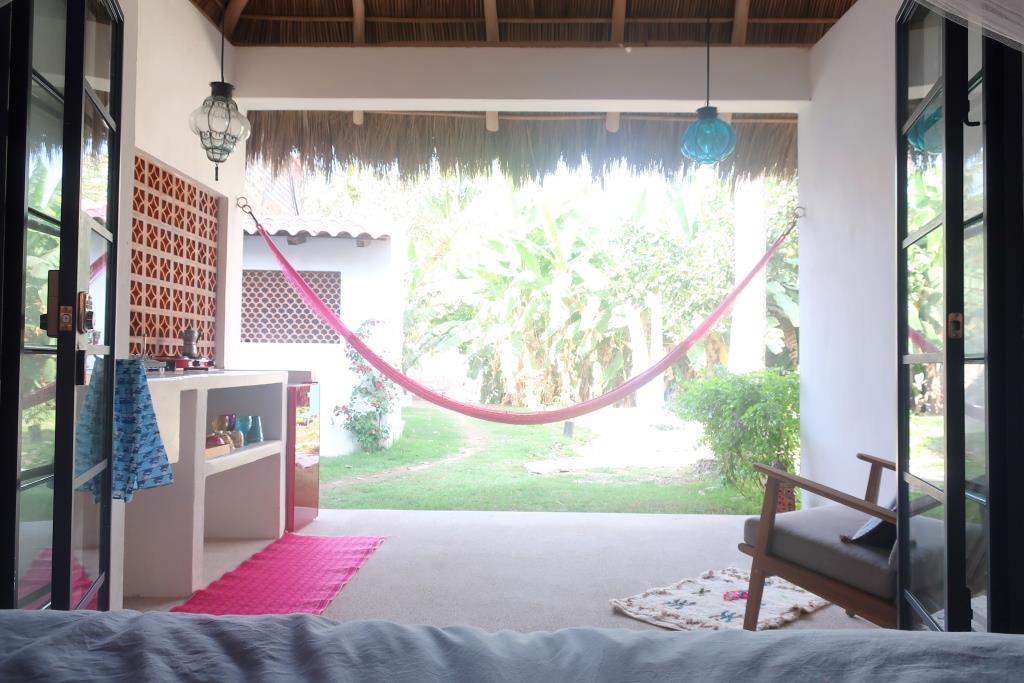 This sweet air-conditioned Studio with a King-sized bed with mosquito net, clothes closet, bathroom with shower and a lovely little under-the-palapa patio with kitchenette, hammock, chair and a wooden desk (not pictured here – will take a photo shortly!) for you to work and eat at is only available on it's own during the Summer/Low Season when the owner (me!) is living next door at Casa Clara.
I am pretty quiet – it's just me and my two cats – and I'll be mostly in my store, Cosmic Milkshake, out front or travelling around on buying trips this summer 🙂
There is a week minimum at US$300/week and if you want to stay for 4 weeks that'll be just US$800 for four weeks.
There is Air Conditioning inside the bedroom and I have Megacable WIFI which is the best and fastest in town.
If you have any questions or would like to book with me please contact me at tracey****ninthhousedesigns.com (take out the *s and replace them with the @ symbol)
You can see the availability of the casita here, but please book through my personal email address above so that you get the best deal (airbnb adds on so many fees!): Casita Lucita availability on airbnb
Take a look at the photos below…