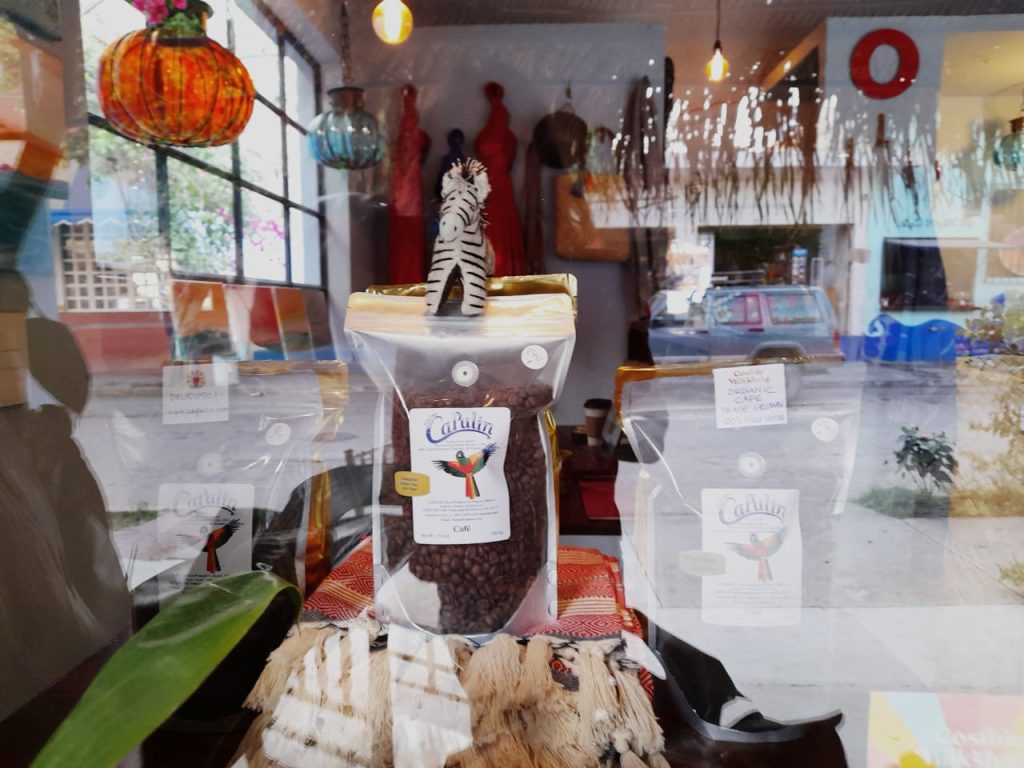 After trying a helluva lot of different coffees here in Nayarit I finally found Capulin coffee and, boy, am I glad I did! The flavour is rich and dark and oh-so yummy 🙂 Daniel and Marta have been nurturing the shade-grown coffee trees and turning their coffee berries into this delicious coffee for the last forty years. Here is what they say about their coffee:
CAPULIN is a Chemical-Free, 100% Jungle Shade Grown, hand crafted, traditionally sun dried, hand-sorted and hand-processed coffee derived from 100% fully mature, red, ripe and delicious, 'Arabica Tipica' coffee cherries. Where most other coffee makers water-process their coffee berries which uses thousands of liters of water and fewer people, CAPULIN instead employs real people to hand-sort the berries to create their sweet, highly stimulating, low acid coffee.

CAPULIN coffee is grown in the coastal mountains of Nayarit in one of the few places left that has naturally occurring indigenous trees growing in the jungle, giving shade to the coffee trees.This natural, chemical-free environment, where the coffee trees are self-propagating, has no need of fertilizers or poisons as the jungle provides it's own ecological balance. There is no need to break from the natural, chemical-free, growing methods of antiquity.

CAPULIN provides more money, per pound, directly to local villagers and farmers than any other coffee company operating in any third world coffee producing nation.
Currently I am keeping French roast, Continental and Mocha (oh mannnnn, so tasty!) in stock – in both Beans and Ground.
French Roast and Continental are 240 pesos per 500 kg
Mocha is 260 pesos per 500 kg