Hello!

CLOSED UNTIL I RE-OPEN NOVEMBER 1st, 2023 🙂
See you soon!

LOW SEASON HOURS
May 15th to July 15th
Thursday to Sunday open 11am to 7pm (sometimes later 🙂 )
CLOSED Mondays, Tuesdays and Wednesdays
***
HIGH SEASON HOURS
October 16th to May 14th
Wednesday to Sunday open 11am to 7pm (sometimes later 🙂 )
CLOSED Mondays and Tuesdays.
Located at #8 Luis Echevarria, one block past the plaza towards the beach on the right hand side.
I do not accept credit cards (so sorry – maybe one day…?) but I do accept pesos or US$s or if you're American I accept ZELLE and if you're Canadian I'll accept an E-Transfer. I also accept wise.com payments and PayPal, too.
If you've been in my shop I'd love a google review here: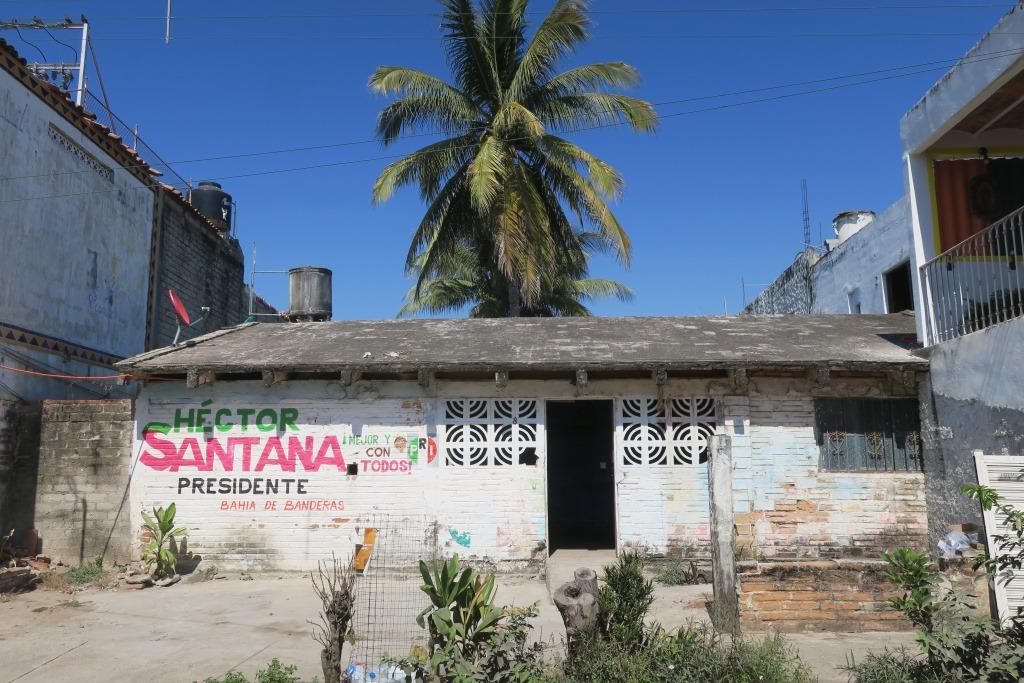 I've loved living in Sayulita since 2005 but a couple of years ago I thought I'd like to put down roots in a more tranquilo place (if you've been to Sayulita, you get it! 🙂 ) so I began my search in Lo de Marcos. In 2020 I fell in love with a traditional ejido-built casa from the 1970s that had great bones and just needed some attention. LOOK! Mira!
We called it our "Beautiful Hovel" 🙂 The lot is very big with palm trees, bananas,  guava trees and a yaka tree in the back, which makes for a very private, green courtyard for the two casitas in the back. The front of the building is perfect for a couple of commercial spaces. Thus Cosmic Milkshake was born! 🙂 I'd always wanted to have a store since I love to travel and I love beautiful things, so it has finally happened!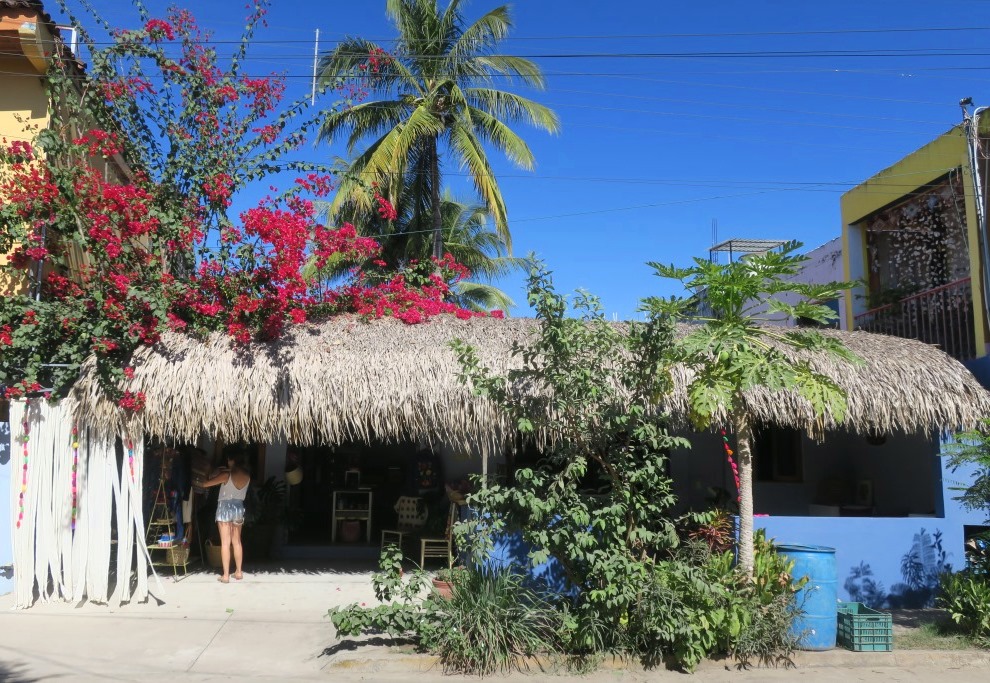 In the spirit of Cosmic Milkshake-ness this is the story of how I came to find myself in Mexico, 18 years ago. It's a goody! Full of synchronicity and magic!
This is the website I started in 2002 – mainly about Mayan Astrology – but filled with other fascinating pages on health, cleanses, energy exercises, the Edgar Cayce pages (always interesting!) Essentially, anything and everything I've been interested in. It works best on a laptop since there are lots of those old-fashioned roll-overs 🙂
My newer website works well on smart phones and accesses my old website, too.
If you're interested in western astrology, here is a great page on learning the basics.
An easy way to support me without it costing you anything is to occasionally click on one of the google ads in either of my websites – I get a little something from the click 🙂
If you are interested in the store or if you'd like to stay at Casa Clara or Casita Lucita please contact me here: tracey****ninthhousedesigns.com (please replace the *s with the @ symbol)
The Casitas and Cosmic Milkshake are located at #8 Luis Echevarria in Lo de Marcos. I am one block past the plaza towards the playa on the right. You can easily look the location up on google.
Join me on Instagram (they have finally allowed people to access it via their laptops! No smart phone, here 🙂 ) I try to post when I get new items in!